Saudi Arabia has spent at least $1.5bn on high-profile international sporting events in a bid to bolster its reputation, a new report reveals.
The oil-rich nation has invested millions across the sporting world, the report by the human rights organisation Grant Liberty says, from chess championships to golf, tennis, and $60m alone on the Saudi Cup, the world's richest horse-racing event with prize money of $20m.
The report, published next week, also details the Kingdom's $650m ten-year deal with Formula One, whose world championships begin this Sunday and for the first time will include a race in the port city of Jeddah.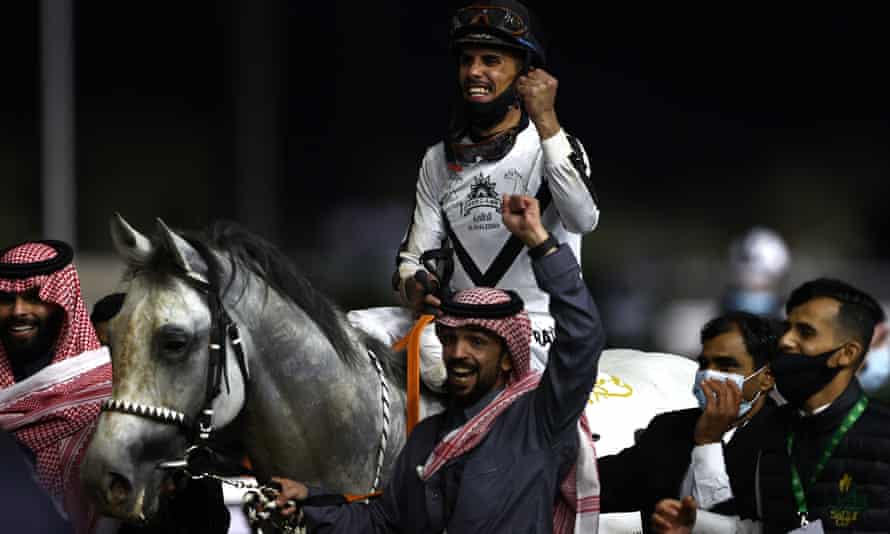 Grant Liberty's analysis outlines the momentous scale of Saudi Arabia's investments in what they term "sportswashing," the practice of investing or hosting sporting events in a bid to obscure the Kingdom's poor human rights record and tout itself as a new leading global venue for tourism and events.
Crown Prince Mohammed bin Salman launched the Kingdom's "Vision2030" masterplan five years ago, a sweeping strategic plan intended to reduce Saudi Arabia's economic dependence on oil. But the plan, touted as a watershed that will transform the Kingdom socially as well as economically, was followed by a broad crackdown on dissent, including the arrest of feminist activists and religious clerics.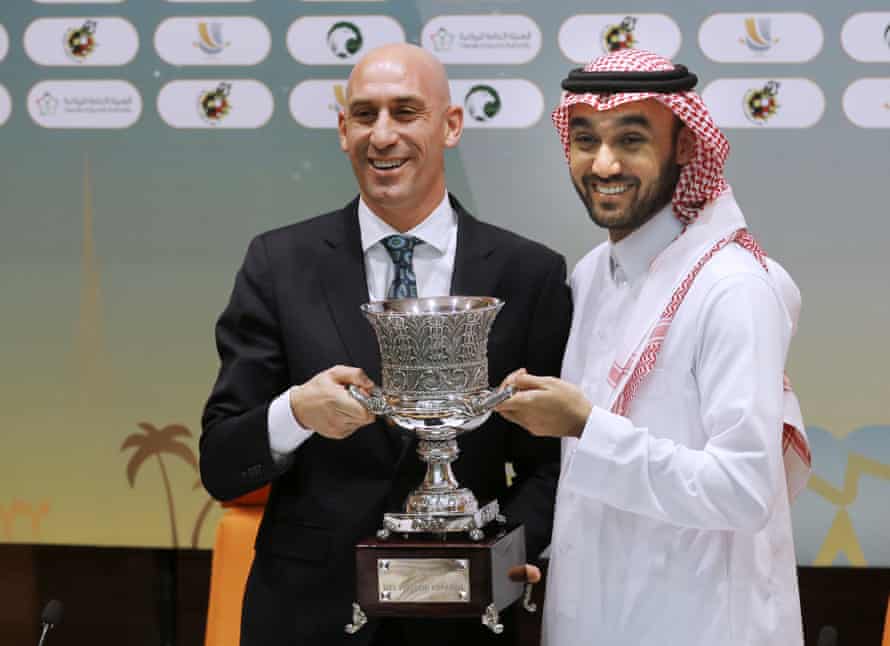 The Kingdom has also spearheaded an intervention in Yemen, part of a war that has killed over 100,000 people including at least 12,000 civilians. Observers estimate that at least two-thirds of these deaths were caused by Saudi Arabia's aggressive campaign of airstrikes.
A recently declassified US intelligence report named MBS as ultimately responsible for the murder of journalist Jamal Khashoggi in 2018. The Guardian recently revealed that a senior Saudi official issued what was perceived as a death threat against United Nations investigator Agnès Callamard to her colleague in January last year, following her investigation of Khashoggi's murder.
Meanwhile, the Kingdom has spent big to secure involvement in global sporting events, part of efforts to present Saudi Arabia as a newly business-friendly, forward-thinking nation. This includes $145m in a three-year deal with the Spanish Football Association and $15m in appearance fees for a single Saudi International men's golf tournament. It also includes $33m to host the Saudi Arabian Masters' snooker tournament in the Kingdom and $100m for the boxing match known as "Clash on the Dunes" between Andy Ruiz Jr and Anthony Joshua in 2019.