The tennis star tweeted before the grand slam began that press conferences can be like "kicking a person while they are down"
Tennis star Naomi Osaka faces being thrown out of the French Open if she continues to avoid speaking to journalists at media briefings.
World number two skipped the news conference following her first-round victory at Roland Garros on Sunday and was fined $15,000 (£10,500) for doing so.
Osaka revealed on Wednesday that she would not be meeting the press in Paris because of mental health concerns.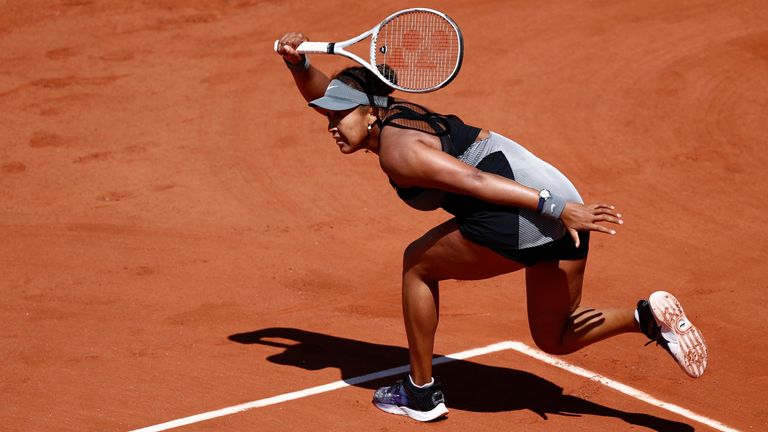 She was not "going to subject" herself to "people that doubt me", the 23-year-old tweeted.
Explaining her reasoning, the Japanese player said she had watched "many clips of athletes breaking down after a loss in the press room".
It added that players' mental health is "of the utmost importance to the grand slams".
But it continued: "A core element of the grand slam regulations is the responsibility of the players to engage with the media, whatever the result of their match."
https://twitter.com/naomiosaka/status/1397665030015959040?s=20
Hinting that Osaka could be excluded, it added: "As might be expected, repeat violations attract tougher sanctions including default from the tournament.
"Naomi Osaka today chose not to honour her contractual media obligations. The Roland-Garros referee has therefore issued her a $15,000 fine."
Osaka said on Wednesday that she hoped the "considerable amount I get fined will go towards a mental health charity".
She has in the past used her profile to raise issues of police violence and racial inequality.
Rafael Nadal and the current women's world number one, Ash Barty, have spoken of players' duty to talk to reporters.
Seven-time grand slam singles champion Mats Wilander said on Sunday that Osaka should not play tournament tennis if she feels unable to take part in post-match news conferences.
Osaka did give a courtside interview after her match against Romania's Patricia Maria Tig, which she won in straight sets.
Despite the victory, she described her clay court game as a "work in progress".