Star Trek actor William Shatner has become the oldest person to reach space, calling his trip "the most profound experience".
The 90-year-old blasted off from Texas just after 3.50 pm UK time on a Blue Origin rocketBlue Origin rocket – the space company owned by Amazon founder Jeff Bezos.
Shatner, who played Captain Kirk in the original Star Trek series, spent several minutes in a suborbital flight alongside three others.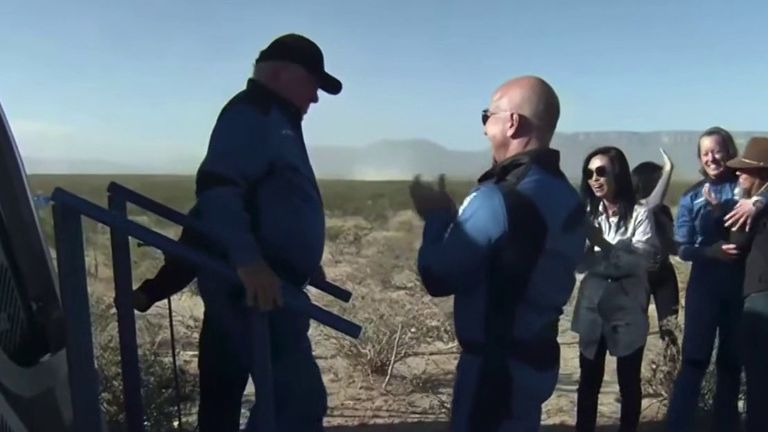 After touching down, an emotional Shatner placed his hands on Bezos's shoulders and told him "what you have given me is the most profound experience… I'm so filled with emotion".
Before the launch, he admitted he was a "little frightened".