Former Premier League footballer Oleh Luzhnyi says he will put his coaching career on hold to stay and fight for Ukraine.
Luzhnyi is one of Ukraine's most decorated football players, being part of Arsenal's double-winning season in 2002, lifting the Premier League and FA Cup.
Instead, he spent Saturday travelling between his home and one of the city's many makeshift air-raid shelters.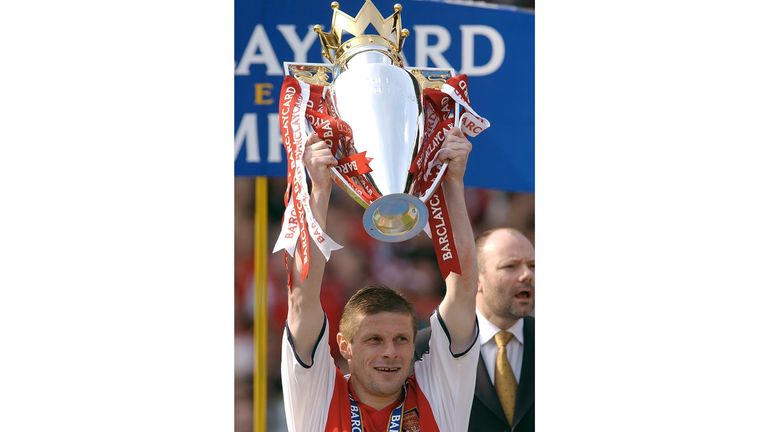 As recently as a week ago, Lviv was supposedly the safe place for domestic refugees fleeing the more vulnerable capital, Kyiv.
The American embassy was established in the city, and it was regarded as a safe space, even with the imminent threat of a Russian invasion.
But over the last couple of days, the air raid sirens have become more frequent and the US embassy has now moved its operations to Poland.
"The situation is horrific," Luzhnyi tells Sky Sports via a WhatsApp message. "I want to come to coach in the UK but before anything I will stand firmly and fight for my people, for my country and for democracy."