The bodies of the migrants were discovered in a lorry container at an industrial estate in Grays, Essex, in October last year.
Two men have been found guilty of the manslaughter of 39 men, women and children from Vietnam after they were found dead in the back of a refrigerated truck near London last year.
Temperatures in the unit had reached an "unbearable" 38.5C (101F) as the men, women and children, aged 15 to 44, were sealed inside for at least 12 hours, the court heard.
They had each paid about £13,000 to be smuggled into the UK and had desperately tried to raise the alarm as they suffocated inside the pitch-black refrigerated unit, which had been switched off, jurors were told.
The deaths shone a spotlight on the illicit global trade that traffics poor people from Asia, Africa and the Middle East through perilous journeys to the West.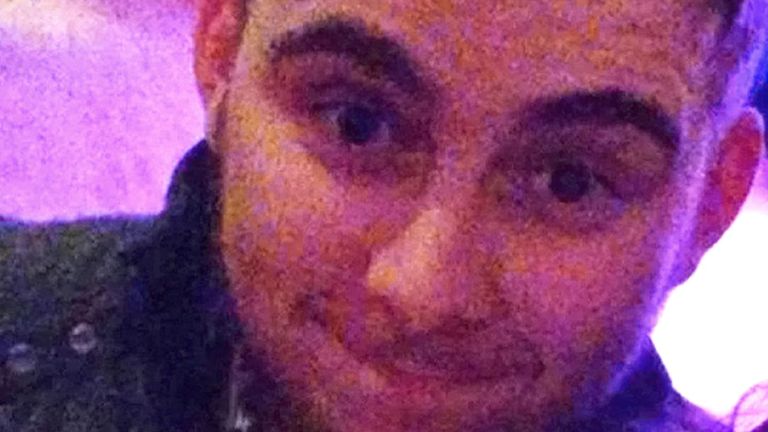 Eamonn Harrison denied killing the migrants
Eamonn Harrison, a 24-year-old lorry driver from Northern Ireland, was found guilty of 39 counts of manslaughter and one count of conspiracy to assist unlawful immigration.
Gheorghe Nica, 43, from Essex in southeast England, was found guilty of the same charges.
Gheorghe Nica pleaded not guilty to manslaughter
Two others have already pleaded guilty to being involved in the deaths.
Most of the migrants are believed to have boarded the lorry container in northern France before it was driven to Zeebrugge in Belgium and loaded on to a cargo ship bound for Purfleet on 22 October last year.
They included university graduates, restaurant and nail bar workers, a bricklayer and a hairdresser, with some of the victims' families borrowing thousands of pounds to pay for the fatal journey.
Most of the dead, aged between 44 and 15, were from Nghe An and Ha Tinh provinces in north-central Vietnam, where poor job prospects, environmental disasters and the promise of financial reward abroad fuel migration.