Each claimant is seeking damages over $500,000
Two passengers are suing United Airlines after the engine of the plane they were on caught fire in mid-air.
Joseph McGinley and Jonathan Strawn say they have suffered personally, emotionally, and financially as a result of the incident on 20 February.
They have filed separate lawsuits in Chicago, where the airline is based, and are seeking damages of more than $500,000 (£361,000) each.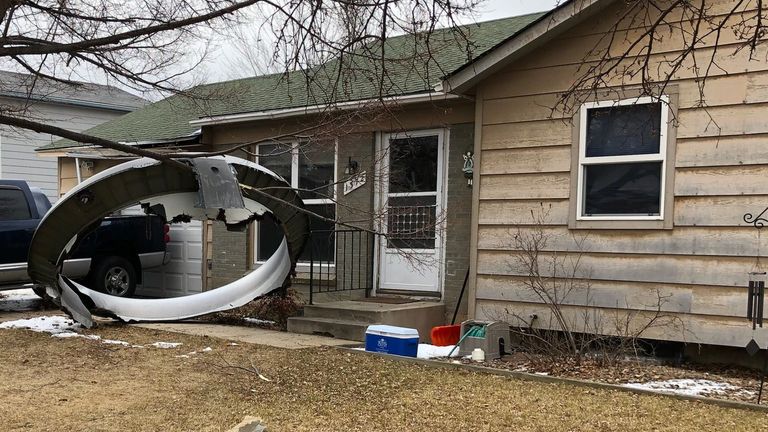 The pair were on board the United flight from Denver to Honolulu when its engine blew up and sent debris raining down on the city of Broomfield, 25 miles away from where it took off in Colorado.
Passengers said they feared the Boeing 777 would crash and they would die after seeing the explosion and a flash of light.