New York rapper, Azealia Banks raised concerns over the state of her well-being after she posted a series of suicidal messages on social media over the weekend.
The controversial rapper, 29, who has been open about her mental health issues took to her Instagram stories to share a series of posts, suggesting she's considered ending her life.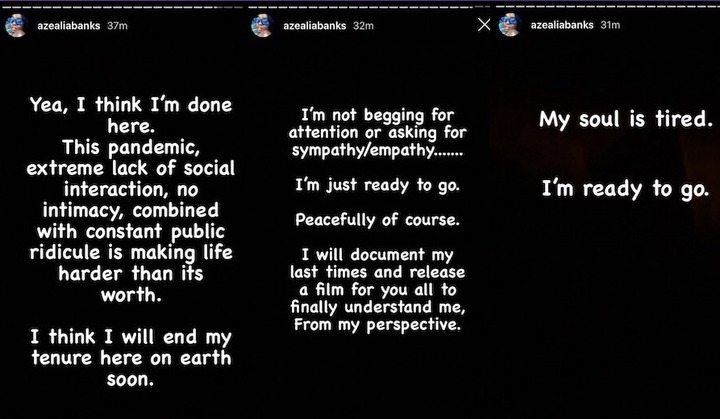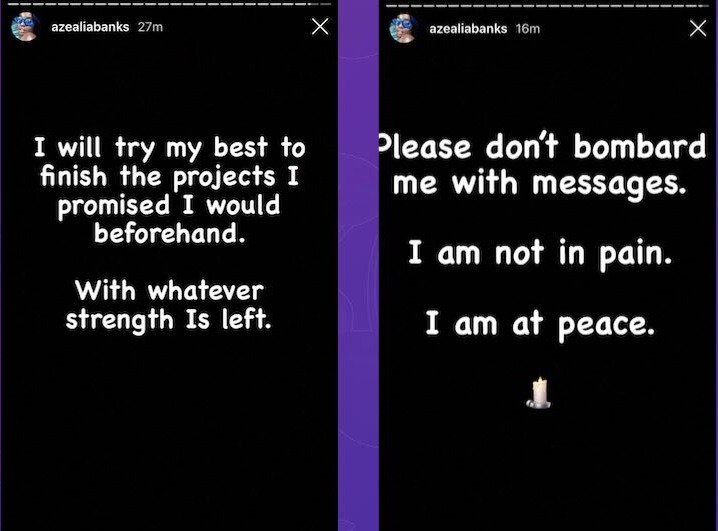 On Sunday August 9, she followed up with disturbing audio posts and said she planned to seek out 'voluntary euthanasia' to end her life when she is done with the music she is currently working on.
Azealia later provided an update for her fans. She shared a selfie and wrote in her caption: "I'm fine, better than I was before."
In her next post, the 212 performer shared a clip in which she slammed friends and family, saying they had ulterior motives in taking an interest in her personal life over her suicidal messages.
'You b****es are so f***ing funny,' said the artist, whose full name is Azealia Amanda Banks. 'Like you b****es are really funny, like really f***ing funny.
The rapper added: 'You know, you're reaching out to management and all that other s*** under the guise of concern but really it's just a story grab b**** – get the f*** out of here!'
She continued: 'Like even if I do decide to f***ing kill myself, OK, treat it like how you treat everything else Azealia Banks … ignore, it ignore it, ignore it.'