Nico Ali Walsh, the grandson of Mohammed Ali, won his professional debut by stoppage inside a round on Saturday night in Oklahoma.
Fifty-five years after Top Rank promoter Bob Arum staged his first of Ali's fights, he oversaw a successful start to this latest generation's plan to continue the most extraordinary of legacies.
Ali Walsh clocked his opponent Jordan Weeks with a right hand to knock him down inside 90 seconds of the opening bell.
He landed the same punch immediately as Weeks got back to his feet, again badly hurting his foe.
Ali Walsh sensed the early stoppage and unloaded a barrage of punches, forcing the referee to intervene with less than two minutes of the first round gone.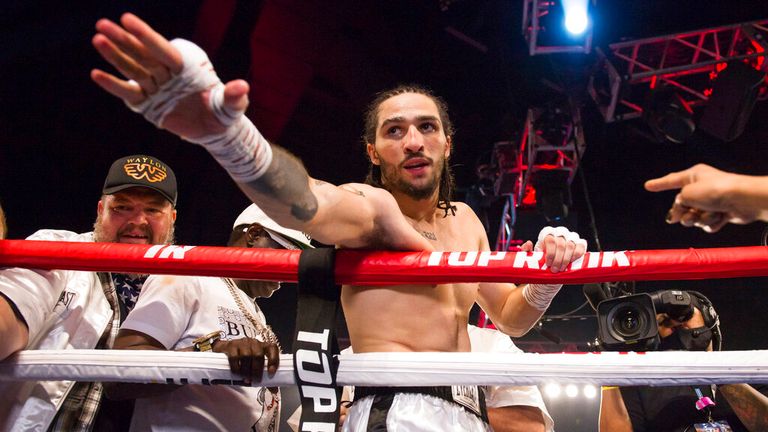 His mother Rasheda, the second-oldest of Ali's nine children, celebrated at ringside as Ali Walsh posed in a similar way to his legendary grandfather after winning.