The Israeli military says it has bombed the home of the political leader of the Palestinian militant group Hamas in a wave of airstrikes on the Gaza Strip.
It released a video of an exploding bomb which it said had hit the home of Yahya Sinwar, the group's overall leader in the territory.
Israeli airstrikes in Gaza killed at least 26 people early on Sunday, officials there said.
Militants fired rockets at Israel, with a new barrage on Sunday afternoon.
Israeli Prime Minister Benjamin Netanyahu has vowed to "continue to respond forcefully" to rocket attacks, amid calls from the international community to end the escalating conflict.
A UN Security Council meeting is set to take place later on Sunday.
US President Joe Biden phoned Mr. Netanyahu and Palestinian President Mahmoud Abbas to express concern about the situation on Saturday.
Since the fighting began on Monday at least 181 people have been killed in Gaza, including 52 children and 31 women, with 1,225 injured, according to the Hamas-controlled health ministry. Israel says dozens of militants are among the dead.
Ten people, including two children, have been killed by militant attacks on Israel, Israeli officials say.
The flare-up of violence over the last six days came after weeks of increasing Israeli-Palestinian tension in East Jerusalem, which culminated in clashes at a holy site revered by both Muslims and Jews. Hamas – the Palestinian militant group that runs Gaza – began firing rockets after warning Israel to withdraw from the site, triggering retaliatory airstrikes.
How heavy were the overnight bombardments?
Israel's military said it had struck the homes of both Yahya Sinwar and his brother Muhammad Sinwar, whom it described as the head of logistics and manpower for Hamas.
Both residences had, it said, "served as military infrastructure" for Hamas.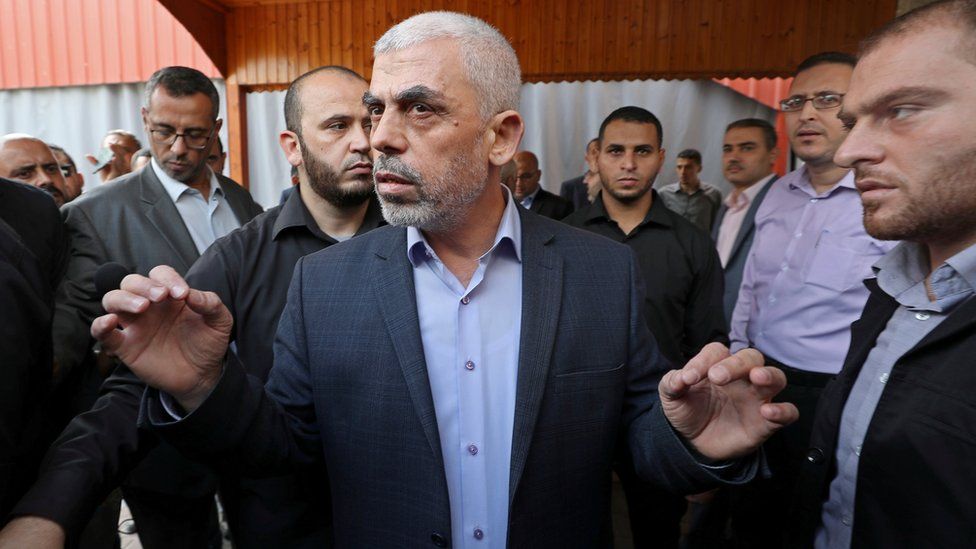 Local sources confirmed to media that the Hamas leader's home had been bombed. There were no immediate reports about the fate of the two brothers.
Multiple airstrikes rocked Gaza City during the night, with dozens of people reported missing under the rubble of homes, said the BBC's Rushdi Abualouf in Gaza.