From the moment a giant, green radar detects rocket fire blasting out of Gaza towards Israel, it is only a matter of seconds before an Israeli defence missile shoots up to intercept.
The radar, at a secure site in southern Israel, relays the information to what the Israel Defence Forces (IDF) call a "battle management centre".
In reality, it's a beige-coloured, small metal cabin on the other side of the square-shaped compound.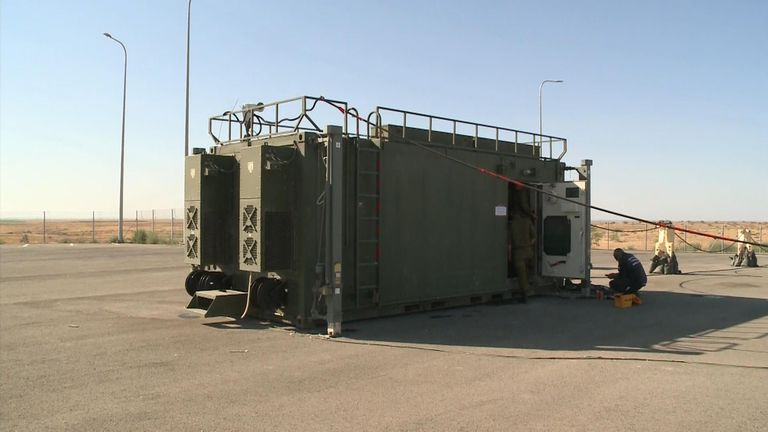 In a 24-hour operation, soldiers monitor incoming airstrikes and intercept them before they cause serious loss of life or damage
Everything here is mobile – to be able to move in relation to the threat.
A number of military personnel – some aged between just 18 and 21 – in the cabin then calculate the trajectory of the rocket, the anticipated impact point and which air defence missile launcher to use to fire back.
Launcher selected, a single operator is able to fire multiple missiles against multiple Hamas rockets at the same time.