The United States has imposed sanctions on more than 100 people and entities in a move aimed at further curbing Russia's access to the international financial system through facilitators and their businesses.
The sanctions announced on April 12 by the U.S. Treasury Department's Office of Foreign Assets Control (OFAC) are in coordination with Britain, which also announced sanctions on individuals and companies accused of acting as "financial fixers" for Russian billionaires Roman Abramovich and Alisher Usmanov.
Britain's Foreign Office said in a statement the new measures targeted those helping the two prominent businessmen to avoid the full cost of sanctions that have been imposed since Russia's invasion of Ukraine, while the United States said its new sanctions apply to more than 120 entities and individuals across more than 20 countries, including facilitators of sanctions evasion.
"We are closing the net on the Russian elite and those who try to help them hide their money for war," British Foreign Minister James Cleverly said in a statement. "We will keep cutting them off from assets they thought were successfully hidden."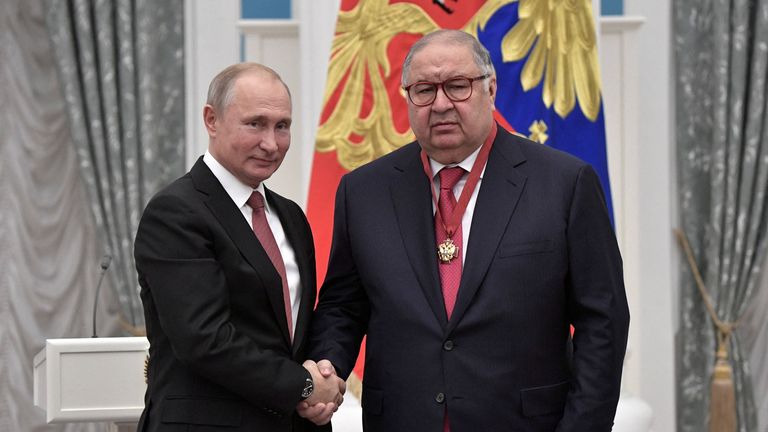 U.S. Secretary of State Antony Blinken said in his statement that the United States "will continue to take action against Russia and those supporting its war in Ukraine, including further implementing the G7's commitment to impose severe consequences on third country actors who support Russia's war in Ukraine."
OFAC said in a separate statement it imposed sanctions on Russian financial facilitators and sanctions evaders around the world, including in Turkey, Hungary, Uzbekistan, the United Arab Emirates, and China.
The Hungarian individuals designated by the United States are three executives of the Budapest-based International Investment Bank and the bank itself.
The sanctions, which freeze any assets the individuals and entities hold in U.S. and U.K. jurisdictions and bar U.S. and U.K. companies and individuals from any dealings with them, come on top of multiple rounds of sanctions packages introduced since the invasion by the United States and its allies.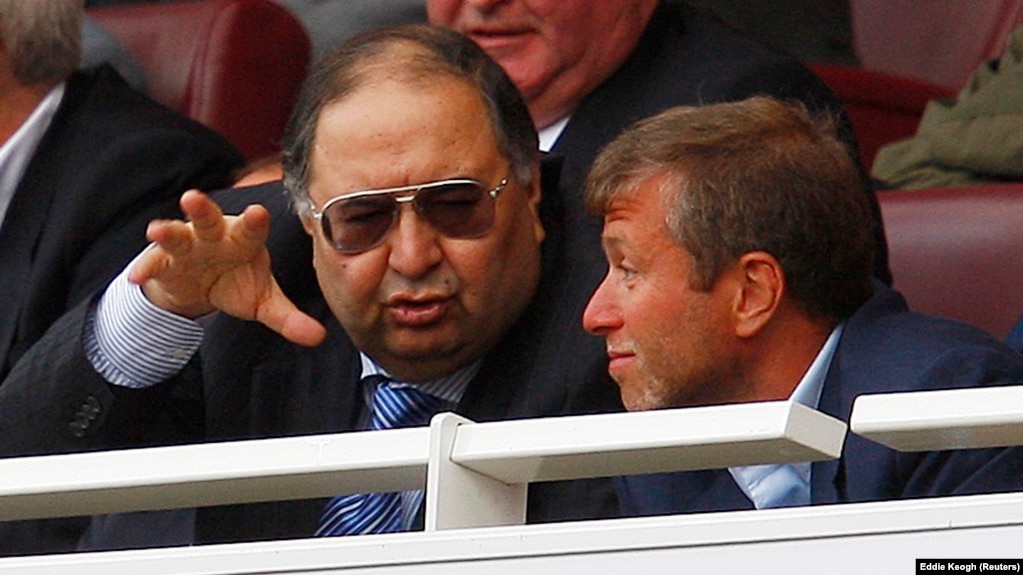 Blinken highlighted in his statement that the U.S. sanctions target two Russian entities that the U.S. State Department said have taken part in the "militarization and indoctrination of schoolchildren." The State Department named the two entities as the All Russian Children's and Youth Military Patriotic Public Movement Youth Army and the State Budgetary Educational Institution of Additional Education of the Republic of Crimea Crimea Patriot Center.
The action also blacklists the Patriot Private Military Company, which the State Department says is associated with Russian Defense Minister Sergei Shoigu and competes with the Wagner mercenary group, and the China HEAD Aerospace Technology Company, a China-based satellite image reseller that has provided satellite imagery of locations in Ukraine to entities affiliated with Wagner, Blinken said.
OFAC also targeted King-Pai Technology HK, which it said is a China-based supplier for multiple entities in Russia's military-industrial complex.
The U.S. sanctions also target five entities and one individual associated with Rosatom, which Blinken said is in response to Russia's use of energy exports, including in the nuclear sector, "to exert political and economic pressure on its customers globally."
Washington also imposed sanctions on Usmanov's company, USM Holdings, along with entities organized under it, the State Department said. This includes Russian mobile phone operator Megafon; Russia's biggest iron ore producer, Metalloinvest, including its Swiss-based and U.A.E.-based subsidiaries; the operator of the Russia-based Udokan copper project; and Usmanov's Uzbekistan-based cement producer Akhangarancement.