At least 68 inmates have died following a gun battle between rival gangs inside Ecuador's largest prison.
It is the latest violence to hit the Litoral Penitentiary, which only a few weeks ago was the scene of the country's worst prison massacre.
The fighting lasted for almost eight hours in the jail in the coastal city of Guayaquil.
Authorities have blamed prison gangs linked to international drug cartels for the violence.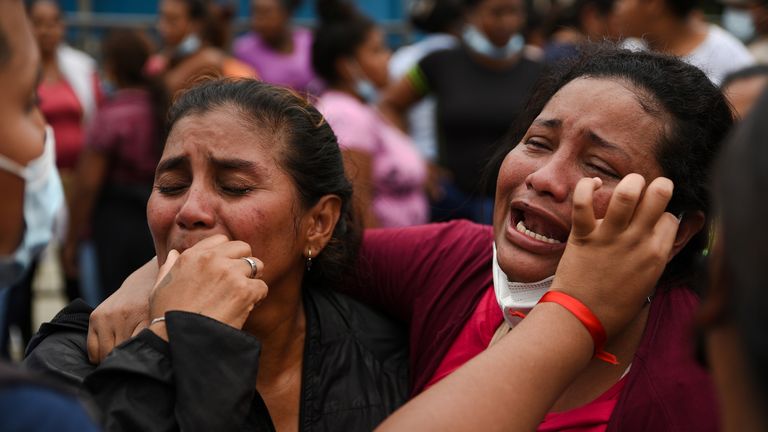 Governor Pablo Arosemena of Guayas province, where Guayaquil is located, said inmates "tried to dynamite a wall to get into pavilion two to carry out a massacre. They also burned mattresses to try to drown (their rivals) in smoke.